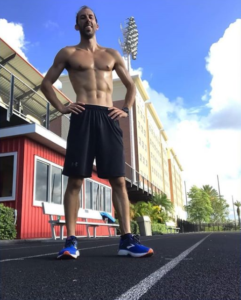 As an Elite marathon runner, I've run thousands of miles and competed in hundreds of races – won many of them, and broke several course records. I LOVE running and helping others reach their running GOALS.
So I've put together a free weight training course specifically designed for distance runners.
These are the same routines and training I use to help me run, win races, and get a fit body.
In this free course you'll learn:
The exact 12 exercises you should do
How to only spend 10 minutes in the gym & get results
Why counting reps is wrong
Should you lift legs or just upper body
Why heavy weights are better than low weight with height reps
The correct core exercises for running & to get a six pack
And more…