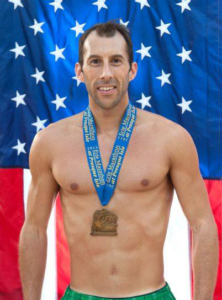 As an Elite marathon runner, I've logged thousands of miles and competed in hundreds of races – won many of them, and broke several course records. I LOVE running and helping others reach their running GOALS. So I've put together the most comprehensive running course in the world to make you faster…
In my course I'm going to spill my guts and tell you all of my secrets, tips, foods to eat, how to train, and everything I've found that will make you a faster runner.
What You Get…
Self paced videos that teach you everything
What to eat
What and when to run
Foot & gait analysis for the correct shoes (if you've received a gait analysis at a shoe store with a treadmill, they did the analysis wrong!… treadmills are not accurate for analyzing gait)
Personalized training program
Weekly training program review (by me or my staff)
Nutritional guidance
Weight training program
Mindset and how to set and achieve your goals
Daily inspiration
My full course will be released soon. Get a deep discount by pre-ordering my course now.
Limited number of pre-orders available…
Course launches on March 15th
Pre-order for deep discount…
Sign Up Options
$1,500
(10% discount for annual)